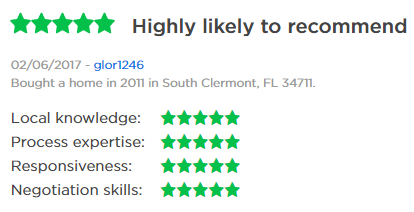 Karen is a pleasure to work with. She provides all the information needed to make proper decisions and provides support during the whole process. I listed two houses with Karen and they were under contract within a week. Karen service is highly professional.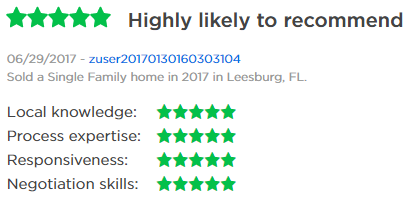 I was fortunate to meet Karen and after I did I knew she was someone I could trust. Her tenacity, dedication, hard work and experience all contributed to the sale of my home. She was a pleasure to be in contact with, sometimes on a daily basis, and I felt she always had my best interest in mind. I am completely satisfied with the service I received from her and I was impressed with her personal touch and attention to every detail. I highly recommend Karen!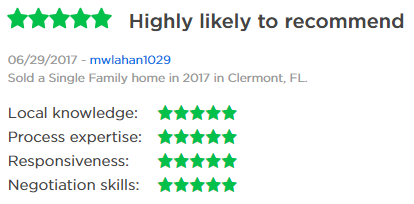 Karen is one of the best agents we've ever worked with. She is very knowledgeable, professional, personable, accommodating, and goes the extra mile to ensure a smooth sale and closing. We highly recommend her services to anyone looking to buy or sell a home in the Clermont, Florida area.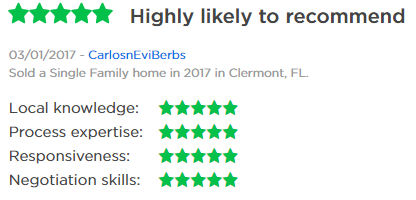 After failing to sell our house after 6+ months with another realtor, Karen had our house under contract 1 day after it was listed. Working with Karen was a great experience. She was professional, knowledgeable, enthusiastic and did a great job keeping us informed throughout the entire process. We met Karen at the beginning of the month and at the end of the same month we were thanking her for her services at the closing of our house. We're just sorry we didn't work with her sooner.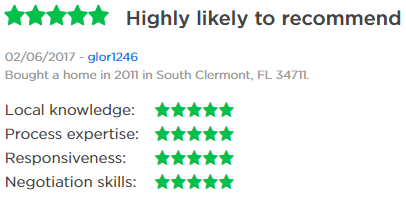 Buying a home can be a stressful thing. After going through a difficult sale, it was great having Karen there by my side when I purchased my new home. She was always available to answer all of my questions, no matter how small and simple they were. Her customer service definitely sets her above the rest. If and when I decide to sell/buy in the future, I will definitely be calling Karen again.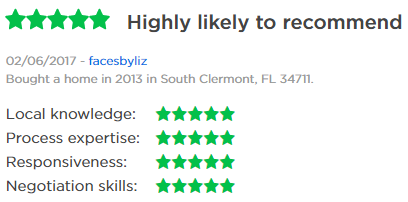 Karen is a extremely good at what she does. She has always been on time and available to us to answer any questions we had. It has been very refreshing finding someone that actually follows through on what they said. I would highly recommend Karen if you are interested in buying or selling a home.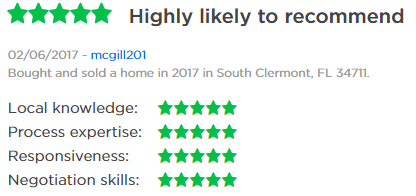 Karen has been the most genuinely, helpful Agent we have met in this area. She gives her best effort and gives a most desired follow up on the listing progress. We highly recommend her.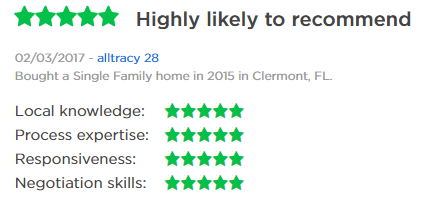 Several years ago we were looking to purchase a home in the Clermont area. We chose Karen to help us. She listened to all of the things we needed in the house and found us the perfect home. She was even able to recommend a lender, who helped us get qualified to purchase our dream home. We would definitely use her again in the future and we would highly recommend her.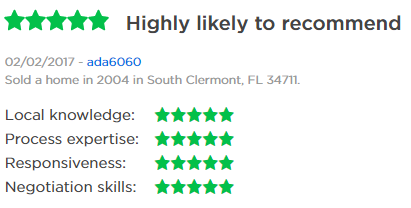 I highly recommend Karen Tefft she sold my home in 12 days amazing. She is very professional and knowledgeable and most important Karen alleviated the stressful process of selling my home stress free and saving money with ASSIST 2 SELL God bless her.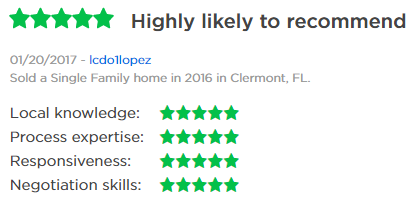 After some so-so experience with a so and so agent, Karen Tefft was a refreshing oasis, the kind of realtor that comes to make things right. She is honest, straightforward, punctual, responsible, knowledgeable, and, above all, very professional. I just cannot think of a better agent. Being myself a very picky and obsessive person, my demands were high, and, to be completely honest, some quite stupid. But Karen was always accommodating, always ready to give a timely advice, but also ready to please the owner (myself). She even walked the extra mile making a great effort to understand me every time I struggled trying to find the right words to express my feelings and requirements. English is not my first language. Therefore, some of the previous words may not be the right words to express what I feel. So, perhaps it will be better if I sum it all in one short sentence: One cannot find a better realtor in Central Florida. Just call her.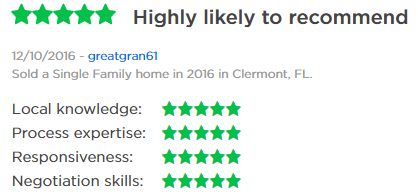 As the owner of her franchise, Karen was highly knowledgeable & professional in all aspects of the sale. Our home sold in less than 24 hours after listing all the info on Zillow. Karen never batted an eye when we told her we would not be low balled on the price. Subsequently, things went fast and the results were awesome. Bill & Sheila Britton, Clermont, Fl.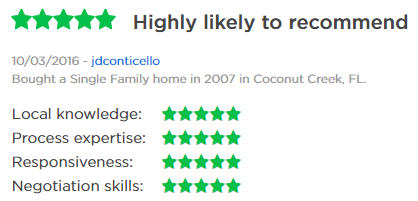 Karen was a pleasure to work with and a true professional with a wealth of valuable experience to offer. Her advice was always sound, unbiased and in our best interest. We were continually impressed by her responsiveness, helpful insights and impressive follow through on questions we had. Thanks to her, we found our dream home!